Our passion, our mission: TOUR LOUNGE at the service of your events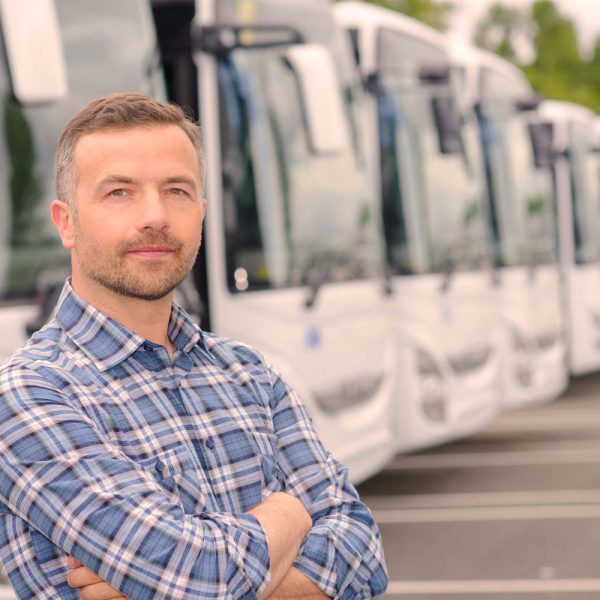 On the road for you since 2002
Welcome to TourLounge – your trusted partner for tour mobility and logistics in the entertainment industry.
Since our founding, we have had an exciting journey characterized by passion, commitment and the vision to perfect the implementation of tours and events in the field of mobility.
Immerse yourself in our story, our mission and our team as we show you what drives us and how we can help you create unforgettable events and seamless tours.
We mainly work with concert and tour agencies, festivals, tour managers and organizers of guest performances.
We offer an individual agency service for our partners – information in a personal conversation.
What started as an agency for planning, organizing and handling bus transport at events in 2003 is now a service specializing in orchestras, bands and show groups.
We have had a stake in a coach company since 2006, which enables us to not only handle things as an agency, but also to handle them directly at the right moments.
The mix of vehicles from our own pool and an international network allows us to act ecologically, customer-oriented and flexibly.
In 2020 we decided to focus 100% on the entertainment industry. Since then, we have also been offering the option of organizing all travel activities for an ensemble from a single source, in addition to tour planning.
The team behind TOUR LOUNGE
Not only consists of one contact person for each project, but also of the many drivers, dispatchers, hotel buyers and, if necessary, assistants who support your tour managers.
It is important that you always have a personal contact person for your project.
We strive to perfect mobility and logistics to give promoters, artists and crews the freedom to focus on what they do best: creating great shows and events.
Our mission is to provide smooth, sustainable and efficient mobility solutions that inspire our customers and respect the environment.
Examples of our activities from the recent past
For a choir with over 600 active members, we provided over a dozen coaches for a European tour lasting several weeks and were involved in the entire tour planning over a period of three years. We not only provided buses and drivers, but were also involved throughout with several dispatchers and tour managers.
Large orchestral tours with different tour blocks – even in different countries – are our great passion… precise planning, reliably consistent service at any time, at any location of the project.
We have been accompanying show groups on their tours through Germany and Europe, often lasting several weeks, for many years. Since the beginning of our existence, we have been supporting a gospel choir from America on their annual tour through Germany.
We are a reliable partner for international top acts, for example when it comes to ensuring the local transport of crews.
We support international organizers of guest tours, e.g. for high school choirs from overseas, throughout Europe in the summer months
Feel free to contact us!
We would be happy to advise you on your upcoming tours and put together a tailor-made tour plan with a suitable vehicle fleet for you.