Traveling environmentally consciously: TOUR LOUNGE's solutions for green touring
Environmentally friendly buses
We rely on environmentally friendly buses that use modern technologies and, in the future, renewable energy to minimize the ecological footprint on tours.
Efficient means of transportation
Our modes of transport are carefully selected to maximize efficiency and resource savings, and we optimize routes to make tour logistics as sustainable as possible.
We select accommodations close to the venues to minimize the need for long journeys and enable greener mobility for our crews.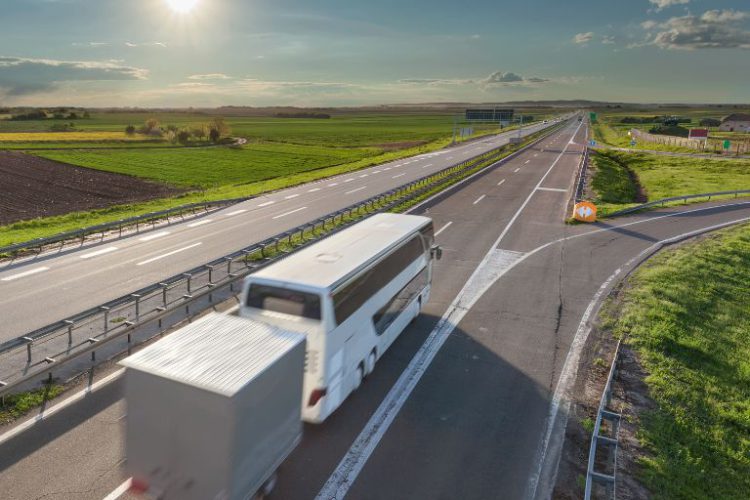 Buses with the latest technology
Our Green Touring fleet includes state-of-the-art buses that use alternative fuels and low-emission drives to reduce environmental impact to a minimum.
Incorporating advanced technologies into our bus fleet not only enables greener mobility, but also provides first-class comfort and safety for our tour teams.
Thanks to our buses with state-of-the-art technology, we can not only travel sustainably, but also maximize the travel comfort of our musicians and ensure smooth tour logistics.
We are happy to calculate the CO2 emissions caused by our tour transport and offset this by supporting various eco-projects.
The advantages for you as an organizer and our environment
Green Touring enables promoters, artists and crews to travel more environmentally friendly by reducing carbon footprint and contributing to sustainability. This helps minimize the negative impact of touring on the environment and leaves a healthier world for future generations
Green touring can reduce costs because it relies on resource-efficient transportation and offers energy savings. These financial benefits allow tour operators to use their budgets more efficiently and direct resources toward artistic excellence.
Positive image and sustainability
Green touring promotes a positive image for artists and organizers as it shows that they are committed to environmental protection and sustainability. These efforts can help inspire audiences and build a loyal following that shares similar values.
Sustainability as a brand message
Green Touring enables artists and event organizers to establish sustainability as the central message of their brand.
This brand message helps establish the tour as a movement for environmental protection and sustainability.
Feel free to contact us!
We would be happy to advise you on your upcoming tours and put together a tailor-made tour plan with a suitable vehicle fleet for you.