TOUR PLANNING & MOBILITY
for concert tour groups
How you benefit with TOUR LOUNGE
We have looked after groups touring Europe for many years, whether it's concert tours or travelling productions.
Flexibility with transfers
If the group fancies doing an extra bit of sightseeing or wants to arrange a picnic during the trip, we're always on hand to make that happen.
Our mobility service is available across Europe. No matter if different places are involved for arrival, departure and performance venues, we're there for you.
Long-standing partnership
We work discreetly in the background as a partner for travel agencies, and we're a consistent, reliable point of contact for the tour group and the commissioning agency.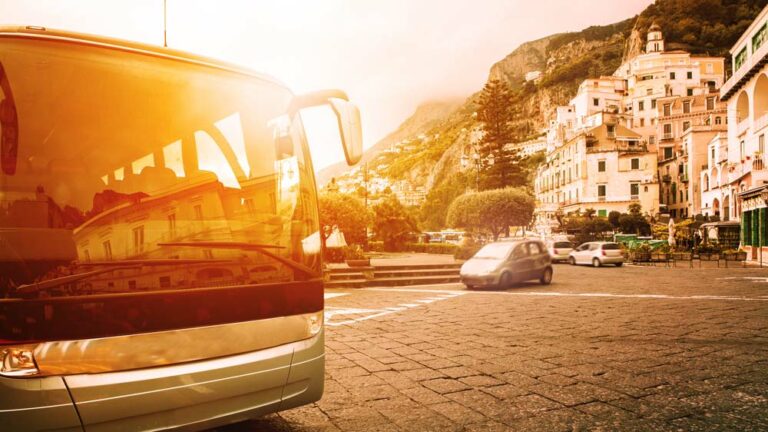 Coach transport to suit you
We'll talk to you to establish what your group needs, whether it's a simple tour bus for a budget-conscious student orchestra or the comfortable Dayliner for a more illustrious ensemble.
We'll discuss issues like the number of seats required, luggage space, transport of equipment and instruments, special equipment, vehicle branding and catering.
Tour planning under one roof
Good preparation is key, especially for concert tours: organisers don't just need to be familiar with access to the concert venues, they also need to know the various requirements in Europe's tourist destinations and how to meet them.
We give you drivers with international experience who can communicate in multiple languages, and we understand and respect the customs of groups from a wide range of countries.
Vehicles to suit all requirements
With everything from premium minibuses to state-of-the-art tour buses and double-deckers with or without lounge areas, our vehicle pool has you covered wherever you go in Europe.
We can also be your tour host. Experienced drivers will look after your group while you're travelling and also handle issues that don't relate directly to your journeys. And a tour guide can travel with you if you wish.
Get in touch with us!
We're on hand to give advice for your upcoming tours, and we'll put together a personalised tour plan with suitable transport options.