TOUR PLANNING & MOBILITY
for organisers of big events, tours, shows & festivals
How you benefit with TOUR LOUNGE
We are your professional partner and are always working hard in the background to make sure your concerts and tours run smoothly.
We work internationally, so you get the same all-in-one high-quality service wherever you are in Europe.
We cater to the individual needs of every group so that everyone can relax and enjoy their trip.
Long-standing partnership
We're happy to establish long-term partnerships to become the people you always turn to when planning tours.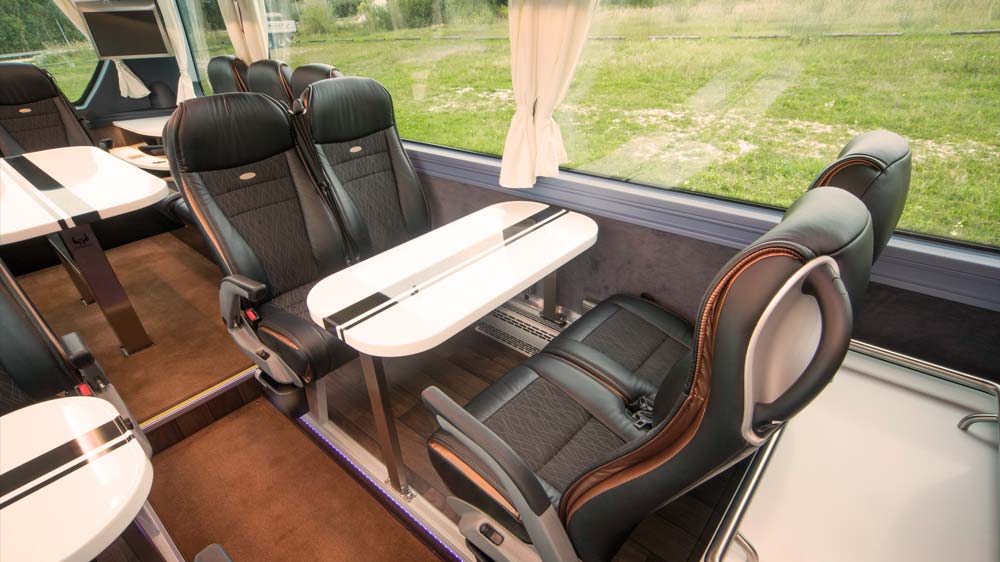 Coach transport to suit you
We'll talk with you to establish what your group needs. That means clarifying basic things like number of vehicles and seats, seat spacing, luggage space, special equipment, vehicle branding and catering.
City & intercity coach transfer
Whether it's a hotel transfer or travelling from one venue to the next, we'll use our vehicles to give you all the transfer options you need – and we're flexible if plans have to change at short notice.
Tour planning under one roof
We'll handle tour planning, including all arrangements and implementation. Your performers' itineraries will be coordinated with the location with regard to the number of coaches, the staff required and individual needs.
Will your performers be appearing in multiple European countries? No problem – our services, including full flexibility when it comes to transport requirements, are available across Europe.
Support for large-scale productions
Careful planning and implementation is particularly important for large festivals and events. We make sure no one misses their time slot and that all other specific instructions are followed, whether it's crew shuttles or looking after VIP artists.
Get in touch with us!
We're on hand to give advice for your upcoming tours, and we'll put together a personalised tour plan with suitable transport options.